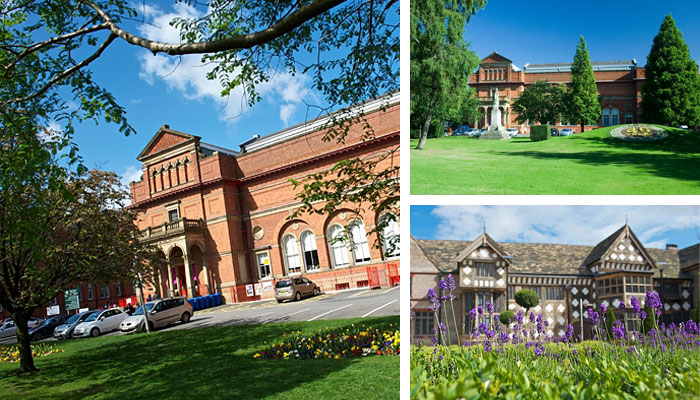 At Salford Community Leisure you can visit our  Museum and ArtGallery or plan a trip to our grade 1 listed Tudor Manor House, Ordsall Hall
SalfordMuseum and ArtGallery presents an exciting programme of permanent displays and changing contemporary exhibitions together with a range of events and activities guaranteed to inspire.  Our permanent attractions include a Picture Gallery where you can relax and enjoy the splendour of the Victorians' passion for painting and the decorative arts, or stroll down the Victorian Street and marvel through shop windows displaying their original 19th century wares.
You can research your family history or simply indulge in the rich diversity of the library's collection of 65,000 local photographs.
The changing contemporary exhibitions, history events and activities programme, completes a must visit experience for individuals, families, schools and organisations to come and enjoy.
Ordsall Hall – Salford's Grade 1 listed Tudor manor house – was first recorded in 1177. Since then, it has been home to medieval gentry, Tudor nobility, Catholics loyal to the crown, butchers, farmers, an Earl, an artist, priests, scout troops, mill workers, cows and several ghosts!
Today, it is an engaging heritage site open to visitors 5 days a week throughout the year. Surrounded by landscaped grounds, it boasts hands on exhibitions, immersive room settings and a small cafe. The Hall re-opened in May 2011 following a two year £6.5 million restoration project.
Why not bring a picnic to eat in the orchard and then enjoy a peaceful stroll around the house and gardens?